Can-Am Spyder Leather Key Protector Fobs
$

20.00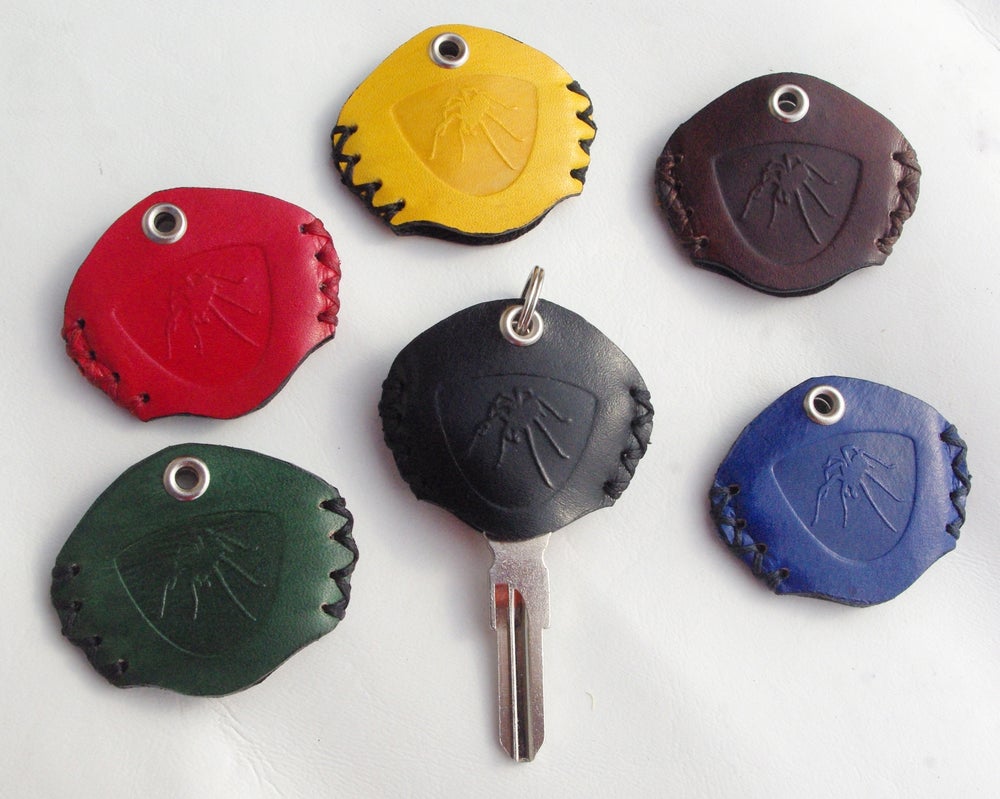 ***NOW AVAILABLE- LIMITED EDITION STAMPS!***
Back by popular demand, the original B&B key holder for your Can-Am Spyder! Redesigned for a better fit. The lower portion has been trimmed back to fit the key in the ignition shroud better, and the key ring grommet has been moved down and the top shortened overall so that the key does not have wiggle room inside.
Available in black and brown as "standard", or colors at an additional charge.
Also now available in custom designs- Colt's head, Rose, American Flag, Skull and Bones, Feather, Long Horn, and Monograms- large letter or three initials. Available in brown or black provide the best contrast in the leather.
You can mix and match as well- choose any two of the designs and put one on each side. Specify in the notes when ordering which two you would like, and which color.
Each key fob is custom made to order, and as such has a 25% restocking charge. Also, please allow up to 3 days turnaround time for completion, as these are hand made one at a time in the USA!
Shipped via USPS Priority Mail
Thank you!
Availability
Black

Brown

Blue

Green

Red

Yellow

American Flag- Brown

American Flag- Black

Skull and Bones- Brown

Skull and Bones- Black

Feather- Brown

Feather- Black

Long Horn- Brown

Long Horn- Black

Rose- Brown

Rose- Black

Colt's Head- Brown

Colt's Head-Black

Large Letter Monogram- Brown

Large Letter Monogram- Black

Three Letter Monogram- Brown

Three Letter Monogram- Black

Mix and Match- Brown ( choose any two designs)

Mix and Match- Black ( choose any two designs)

Mix and Match- other color (choose any two designs)
Share